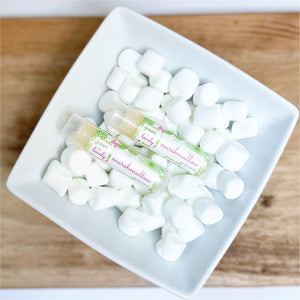 30-Day Money Back Guarantee
Available only in the US

Seasonal Marshmallow, Sweet Cranberry, and White Chocolate singles
.
Nature's Silk Lip Balm is a natural and gentle way to moisturize that pout. This lip balm goes on extremely silky and feels like butter. It is made with 98+% certified organic ingredients and flavored with plant-based essential oil blends (no artificial chemical fragrances here). You can choose from different essential oil combinations to create your favorite lip treat when ordering.


This listing is for 1 tube of product.


< Ingredients: Organic Sunflower Oil*, Organic Yellow Beeswax*, Organic Raw Shea Butter*, 100% Unrefined Organic Extra Virgin Coconut Oil*, Calendula Extract, Vitamin E, Natural Flavor*, Essential Oil. >
* denotes Certified Organic Ingredient - 98%+ of the formula


* Organic Nature's Silk Lip Balm comes in a clear 0.15 oz tube.