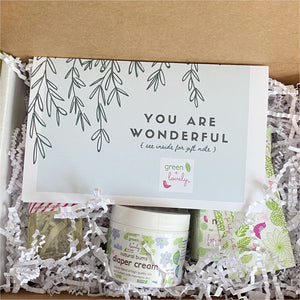 30-Day Money Back Guarantee
Available only in the US

New!  Add a personal touch to your gift with our branded gift cards!  Each card will be personalized and handwritten with your gift note!  All you have to do is add this item to your cart and enter your personal gift message in the special checkout instructions box.  Your item will then ship with a gift receipt as well.  

*** If left blank, your item will ship with:
"From ____{sender name}" ***